Articles by Roger D. Harris
We found 2 results.
---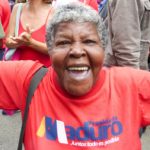 Venezuela's Bolivarian Revolution in the Crosshairs of US Imperialism
Roger D. Harris – TRANSCEND Media Service, 10 Jun 2019
7 Jun 2019 – Hugo Chávez was elected president and initiated what has become known as the Bolivarian Revolution, which has inspired the peoples of the world while engendering the enmity of both the US imperialists and the Venezuelan elites. This article explores the contributions, shortcomings, and lessons of the Bolivarian Revolution's two decades, in the context of the US regime-change efforts from its inception to current attempts by the US to install the unelected Juan Guaidó as Venezuela's president.
→ read full article
---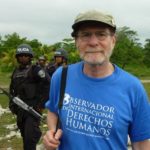 Venezuela: Amnesty International in Service of Empire
Roger D. Harris – TRANSCEND Media Service, 20 May 2019
18 May 2019 – AI fails to put its claims against the Maduro government in the context of a concerted regime-change campaign. The US is waging an illegal war against Venezuela and AI's broadside leaves out this inconvenient fact, even omitting any mention of sanctions. This is not the first time AI has shown an imperial bias as it has regarding US-backed regime-change projects in Iraq, Libya, Syria, and Nicaragua.
→ read full article
---