Articles by Andre Vltchek
We found 56 results.
---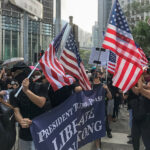 Western Media Portrays Hong Kong Hooligans as Heroes. But Are They?
Andre Vltchek – Global Research, 16 Sep 2019
Whenever Hong Kong protesters are destroying public property, there are no cameras of Western media outlets in sight. But when police decide to intervene, protecting their city, Western media crusaders emerge in full force.
→ read full article
---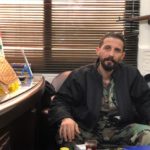 March of the Uyghurs
Andre Vltchek | New Eastern Outlook – TRANSCEND Media Service, 5 Aug 2019
21 Jul 2019 – The Uyghurs have managed to create a very old and deep culture. Most of them are good, law abiding citizens of the PRC. Also the great majority of followers of Sunni Islam are peaceful people. This work is addressing terrible problems related to extremism and terrorism, most of them crafted and then fueled by the West and its allies. The goal is to damage China. The victims live in various countries. Again, the West tries to destroy China, using religion and terror.
→ read full article
---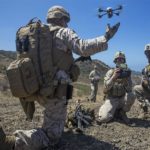 How Come the World Is Suffering from Stockholm Syndrome?
Andre Vltchek | New Eastern Outlook – TRANSCEND Media Service, 25 Feb 2019
15 Feb 2019 – In Countries Destroyed by the West, People Should Stop Admiring It – It may sound incredible, but it is true: in countries that have been damaged, even totally robbed and destroyed by the West, many people are still enamored with Europe and North America.
→ read full article
---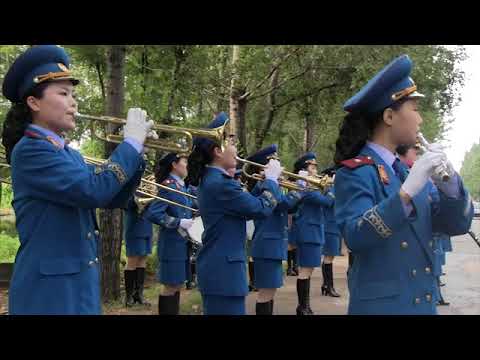 Releasing My North Korean Documentary Film to My Readers
Andre Vltchek — TRANSCEND Media Service, 20 Aug 2018
The Faces of North Korea
→ read full article
---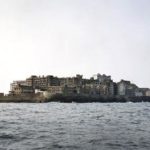 Brutal WWII History in Japan's Hashima Island: The Most Haunted on Earth
Andre Vltchek | New Eastern Outlook – TRANSCEND Media Service, 13 Aug 2018
7 Aug 2018 – Do you want to see perhaps the spookiest island on earth, which is located just 30 minutes by speedboat from Nagasaki? The past of Nagasaki has it all: great old Japanese culture, Christians and their prosecution, the Dutch traders and their settlement, a vibrant Chinese minority. Nagasaki was where the military ships were built, where many slave laborers were brought to from the occupied territories, and this is also where the second A-bomb was exploded by the US at the end of WWII.
→ read full article
---
The World Remembers 64th Anniversary of the West-Sponsored Coup in Iran
Andre Vltchek | Dissident Voice – TRANSCEND Media Service, 21 Aug 2017
19 Aug 2017 – After WWII, the West had one huge 'problem' on its hands: all three most populous Muslim countries on Earth – Egypt, Iran and Indonesia – were clearly moving in one similar direction, joining a group of patriotic, peaceful and tolerant nations. Iran fell first, in 1953. Actually, it did not fall; it was brutally destroyed. According to the logic of the Empire, Iran had to be derailed and ruined, in order to prevent a so-called 'domino effect'.
→ read full article
---
The West Is Becoming Irrelevant: The World Is Laughing
Andre Vltchek | Dissident Voice – TRANSCEND Media Service, 3 Apr 2017
The greatest minds of Russia, China, Latin America and the rest of the world are trying to determine what brought our world, our civilization, to this ludicrous downfall. The answer: Western imperialism (military, economic and 'intellectual'/ 'cultural'), colonialism and neo-colonialism, as well as that dreadful byproduct of all the above – a savage form of capitalism.
→ read full article
---
Western Propaganda – So Simple but So Effective!
Andre Vltchek | New Eastern Outlook – TRANSCEND Media Service, 29 Aug 2016
The Empire is killing millions and destroying countries and continents. But California is falling off a cliff, and clouds of huge insects are invading the entire North America. While millions of alien terrorists are now engulfing the 'tolerant' and 'democratic' Europe! Plus there are those sinister monsters like Count Vlad and Comrade Kim, waiting with their daggers behind a corner! Therefore, The Empire and its people have to 'protect' themselves. They have to be tough, even tougher than before! And to put their interests first! America (North America) first! Germany first! France first!
→ read full article
---
Brexit: Let the UK Screw Itself!
Andre Vltchek – CounterPunch, 4 Jul 2016
Whether the UK, one of the cradles of Western imperialism and colonialist bigotry, leaves or remains in the EU may have some influence on how the booty is to be divided 'internally', but not on much else. Both sides of referendum, 'Exit' and 'Remain', gave their clear middle finger salute to the rest of the world. And it is really the right time for the world to return the courtesy.
→ read full article
---
'March of Silence' in Uruguay Sends Message of Remembrance to South America
Andre Vltchek - Russia Today, 13 Jun 2016
The entire center of Montevideo came to a standstill. Blocks and blocks of this marvelous city were literally inundated by the river consisting of human bodies. Argentina was crying out in pain under the neoliberal President Mauricio Macri, while the great Brazilian nation – fooled, cheated and spat at – was just slowly and painfully waking up after the long night of a shameless coup that brought a corrupt lackey and snitch of the West – Michel Temer – to power.
→ read full article
---
Why I Am a Communist!
Andre Vltchek - CounterPunch, 16 May 2016
Am I a Leninist, a Maoist, or a Trotskyist? Do I subscribe to the Soviet or the Chinese model? Frankly, I don't care much for those nuances. To me, a true Communist is a fighter against imperialism, racism, 'Western exceptionism', colonialism and neo-colonialism. He or she is a determined Internationalist, a person who believes in equality and social justice for all people on this Earth.
→ read full article
---
Lebanon: Now It Is Being Forced to Collapse
Andre Vltchek – Dissident Voice, 11 Apr 2016
8 Apr 2016 – Lebanon cannot stand on its feet, anymore. It is overwhelmed, frightened and broke. It stands on the frontline, facing the ISIS in the east and north, a hostile Israel in the south and the deep blue sea to the west. 1.5 million (mostly Syrian) refugees are dispersed all over its tiny territory. Its economy is collapsing and infrastructure crumbling.
→ read full article
---
Events in Brussels Observed from a Spaceship
Andre Vltchek - Global Research, 28 Mar 2016
25 Mar 2016 – If some intelligent extraterrestrial beings were circling over our planet in their spaceship, monitoring for decades and centuries all that has been and is taking place on its surface, they would, most likely, be horrified by our brutality, and shocked by the countless contradictions, double standards and inconsistencies.
→ read full article
---
DPRK: Isolated, Demonized, and Dehumanized by the West
Andre Vltchek – New Eastern Outlook, 21 Mar 2016
Soon, most likely, there will be new brutal sanctions imposed against North Korea. And there will be massive provocative military exercises held, involving the US and South Korea. The West continues to torture DPRK; it is provoking it, isolating, demonizing and dehumanizing it, making sure that it wouldn't function normally, let alone thrive.
→ read full article
---
Europe Is Built on Corpses and Plunder
Andre Vltchek - CounterPunch, 8 Feb 2016
Speech given in Rome at the Italian Parliament on January 29, 2016. I grew up on your films, on Fellini and de Sica, Rossellini, Antonioni and others. They had tremendous influence on my work, and on how I see the world. But your heart, it seems, is not an internationalist heart. It does not believe that all people are equal. It is because your country is a member of NATO, and NATO is behaving like a fascist thug with some clear mafia behavioral patterns.
→ read full article
---
Syria Is the Middle Eastern Stalingrad
Andre Vltchek, New Eastern Outlook – TRANSCEND Media Service, 11 Jan 2016
Hundreds of thousands have died, and millions have been forced to flee abroad or have been internally displaced. In many cities and villages, not one house is left intact. But Syria is, against all odds, still standing. And the Syrian people have won. For how long, I don't know. But it has proven that an Arab country can still defeat the mightiest murderous hordes.
→ read full article
---
Reformed, Disciplined and Humiliated UNESCO
Andre Vltchek, New Eastern Outlook – TRANSCEND Media Service, 23 Nov 2015
"Japan threatens to halt UNESCO funding over Nanjing massacre listing." UNESCO staff should insist on defending original values of its organization. It should be once again serving humanity, not the bullies in Washington or Tokyo!
→ read full article
---
The Saudi Prince and Two Tons of Narcotics
Andre Vltchek - CounterPunch, 16 Nov 2015
"Yes, they will let him go", lamented a prominent Lebanese political analyst who did not want to be identified (out of fear that Saudis would retaliate). "They have a license to kill, rape, smuggle with complete impunity. Last month, another Saudi prince was arrested in Los Angeles accused of taking cocaine, sexually assaulting a maid, threatening to kill women who refused his sexual advances and having sex with his male aide." The India Times ran a story with the title: "Saudi Prince Caught With 2 Tons Of ISIS's Favorite Drugs In Lebanon".
→ read full article
---
Leading Marxist Academics of China and Russia United
Andre Vltchek – New Eastern Outlook, 2 Nov 2015
The West, including its defunct leftist intellectuals, has no right to tell China what it is and what it is not. Instead of demonstrating their arrogant chauvinism, they should, for once, shut up, listen and learn something from the great non-Western nations and their cultures!
→ read full article
---
Greece: Raped, Humiliated, Frightened but Standing!
Andre Vltchek - CounterPunch, 17 Aug 2015
In the recent history, Greece already lost countless sons and daughters during the German, Italian and Bulgarian fascist occupation. It was also choked by North American and British imperialism, which supported Greek military and its horrid dictatorship. That is when the Pinochet-style disappearances, torture, and assassinations took place. Hundreds of thousands of Greek patriots had to flee, and seek asylum at distant shores.
→ read full article
---
They Say Paraguay Is in Africa: Mosaic of Horror
Andre Vltchek - CounterPunch, 27 Jul 2015
Almost everything that could went wrong for the Paraguayan people, or at least for its indigenous majority. Before Evo Morales became the President, Bolivia had been the most destitute country in South America. Paraguay was slightly "above it" – the second poorest nation. Now, most likely, it is the most deprived.
→ read full article
---
Three Years of Confronting Western Propaganda
Andre Vltchek – Russia Today, 25 May 2015
After my encounter with Chomsky, my goal was Quixotic – a monster, 1000-page book, exposing and confronting techniques and dogmas utilized by the Empire in all corners of the globe, for purposes of destabilizing "rebellious" nations, overthrowing "unruly" governments, or simply grabbing natural resources.
→ read full article
---
Galeano Died. But the Revolution Goes On!
Andre Vltchek – TRANSCEND Media Service, 27 Apr 2015
Eduardo Galeano died. My eyes are full of tears. Personally, I feel devastated. But Revolution is spreading all over the world and that is what matters. Thanks to him, and to others like him, fewer and fewer people will betray the cause. And more and more will dream and fight for the survival of our Planet, more and more will "keep walking"!
→ read full article
---
Traitors From Developing Countries Unite! – Those Who Collaborate with the West
Andre Vltchek - CounterPunch, 13 Apr 2015
It is much easier to rule over those people who have lost all their dignity. Now there is a great number of countries fighting for a better arrangement of the world. Almost all Latin America, Russia, China, South Africa, Eritrea, and Iran, refuse to succumb to the Empire. Others are joining.
→ read full article
---
Education Has Little to Do with Knowledge
Andre Vltchek – TRANSCEND Media Service, 16 Feb 2015
Together, in unison, openly or anonymously, we should give a hand to the outspoken Chinese education minister, Yuan Guiren, and write about this appalling but taboo (in the West) topic: "How education became yet another weapon of war, used by the West."
→ read full article
---
Genocide in Kashmir: India's Shame
Andre Vltchek – TRANSCEND Media Service, 9 Feb 2015
Welcome to a nation overrun by the 700,000-strong security forces of the occupying power – India. Welcome to the continuous presence of barbed wire, of military columns, and 'security checks'. Welcome to a brutality unimaginable almost anywhere else on earth!
→ read full article
---
Kashmir is Bleeding and Half of Humanity Now Forms the 'Resistance'
Andre Vltchek – TRANSCEND Media Service, 2 Feb 2015
Kashmir is bleeding, from torture and rape, from extra-judicial killings. There, India is conducting joint exercises with both the US and Israel. It is learning how to massacre, control and torture, and it is often outdoing its gurus. I told them, to my friends: "Kashmir is not alone. We will stand by you, we will struggle with you, and if needed, we will risk our lives for you!"
→ read full article
---
Genocides, Not Wars
Andre Vltchek – TRANSCEND Media Service, 26 Jan 2015
What followed WWII were not really true wars, anymore, but genocides; holocausts. All perpetrated mainly through carpet-bombing, poisonous chemicals, enlisting corrupt foreign military, US-trained and financed death-squads, and most recently by using 'smart bombs', stealth fighters, cruise missiles and drones, as well as 'Muslim terrorists' (created in NATO camps).
→ read full article
---
Who Should Be Blamed for Muslim Terrorism?
Andre Vltchek – TRANSCEND Media Service, 12 Jan 2015
Islam is not only a religion; it is also an enormous culture, one of the greatest on Earth, which has enriched our humanity with some of the paramount scientific and architectural achievements, and with countless discoveries in the field of medicine.
→ read full article
---
Flying Indonesia Airlines Is Like Playing Russian Roulette?
Andre Vltchek – Russia Today, 12 Jan 2015
Ever since the 1965 US-orchestrated military coup, which resulted in between 1 and 3 million deaths, Indonesia's rampant capitalism combined with endemic corruption and absolute disregard for the poor majority, is devouring resources that would be used for social programs and the development of infrastructure.
→ read full article
---
2015: Defending Humanity by Reason or Force
Andre Vltchek – TRANSCEND Media Service, 5 Jan 2015
Ideals are being spat on, dragged through dirt by the omnipotent manufacturers of obedience and by their most powerful tools – the mass media, religious entrepreneurs, the private education system, and the pop entertainment machine. Only consumerism, commercialism, business achievements and loyalty to the regime are glorified. There is nothing that encourages people to dream of a much better world, or to struggle for a new, just and egalitarian society.
→ read full article
---
Christianity, Imperialism, Capitalism: Christian Dogma Should Be Questioned
Andre Vltchek – CounterPunch, 29 Dec 2014
This year as in every other year, Christianity and fundamentalist capitalism, two great allies, are joining their forces to extract billions of dollars, all over the world, mainly from the poor. The Empire itself is constructed on Christian dogmas, symbolism and practices. All of its leaders are Christians, almost all – Protestant.
→ read full article
---
The Enemy Within – Beware of Kicking the Dragon and Bear!
Andre Vltchek – TRANSCEND Media Service, 9 Jun 2014
The North Americans are the extremists of the capitalist system. We must hope that the skilful diplomacy of both Russia and China, their bilateral cooperation and their steps to achieve multilateral cooperation from Latin American to Africa and Europe and Asia will change the power dynamics of the world.
→ read full article
---
The Fate of Animals: Genocide in Indonesian Zoo
Andre Vltchek – TRANSCEND Media Service, 19 May 2014
What is happening in Surabaya is shocking by all standards. Here, massacres in the local zoo do not involve 'just a few animals', but half of their entire population. "Originally there were some 4,400 animals. Now there are only approximately 2,100 of them left…"
→ read full article
---
If Not Now, When? Unite Against Imperialism!
Andre Vltchek – TRANSCEND Media Service, 28 Apr 2014
There are plenty of discouraged, scared voices of people who have already given up and come to the conclusion that the Empire is too powerful, too determined, and unstoppable. Hopelessness, fear and defeatism – this is how the Empire wants you to feel. Do not! Defeat is only purposefully encoded in the propaganda that is being spread by the West. In reality, nothing is lost.
→ read full article
---
Happy Easter? – Christianity, Guilty as Charged!
Andre Vltchek – TRANSCEND Media Service, 21 Apr 2014
Motto: verse from Colossians 3:22: "Slaves, obey your masters." How primitive and brutal, and how immoral! Almost the entire North and South America, in the era of the arrival of the priests, shuttled to the "New World" by that arch criminal Christopher Columbus (Colon) and his fleet, got ruined, massacred, cheated and contaminated by all sorts of diseases. The Cross – the symbol of Christianity – was always at the front and above all that carnage.
→ read full article
---
Voices of Ukraine: 'Kiev, People Are Not Cattle!'
Andre Vltchek – TRANSCEND Media Service, 21 Apr 2014
The majority of people in this country of around 44 million are concentrated around the enormous industrial and mining centers of Donetsk, Dnepropetrovsk and Krivoi Rog. There is Odessa in the south, and Kharkov, "the second capital," in the east. People in all those parts of the country mainly speak Russian and they see what has happened in Kiev as an unceremonious coup, orchestrated and supported by the West.
→ read full article
---
Suffer the Poor – Shameful, Cowardly European Art
Andre Vltchek – TRANSCEND Media Service, 24 Mar 2014
I stood in front of bizarre, sick and cold religious artwork, full of adult looking, perverse baby Jesus's, or of some saints with daggers sticking out grotesquely from their heads. It was mostly total kitsch, created to order from the Christian church – a morally corrupt religious entity responsible for the extermination of entire nations, of entire races, worldwide!
→ read full article
---
Brainwashed: The Indoctrinated West
Andre Vltchek – TRANSCEND Media Service, 10 Mar 2014
Now, please, I am not trying to be funny and I am not trying to play with words: I am honestly wondering… I am humbly asking: "Are people in the West, particularly in Europe… are they pretending that they don't know what is happening in Syria, Venezuela, Thailand and now, particularly, in Ukraine? Or have they simply turned into a cynical assembly of brainwashed degenerates?
→ read full article
---
Japan's Odd Pro-Western 'Nationalism'
Andre Vltchek – TRANSCEND Media Service, 24 Feb 2014
Can one be a nationalist, while faithfully serving the interests of a foreign country or an empire? Anywhere else in the world the answer would be resolute and loud "No!" But in Japan, such a pirouette is apparently imaginable, acceptable and for many it is even perfectly 'normal'.
→ read full article
---
Soon, the Battle for Venezuela
Andre Vltchek – TRANSCEND Media Service, 24 Feb 2014
They are already sewing your funeral gown, Venezuela. They are now ready to welcome you back to that world of the lobotomized, destroyed nations that are fully submissive to Western political and economic interests – Indonesia, Philippines, Paraguay, Uganda, Kenya, Qatar, Bahrain, and almost the entire Eastern Europe.
→ read full article
---
About Courage: I Am Scared, Therefore I Am Brave!
Andre Vltchek – TRANSCEND Media Service, 17 Feb 2014
"Many see you as a very courageous person. They would like to imitate you at that, at least a little bit, but they feel they are not courageous, say, 'by nature' and they cannot learn courage. What do you think about that? Can people train themselves to be courageous?
→ read full article
---
Happy 50th Birthday! Kenya is Chronically Sick
Andre Vltchek – TRANSCEND Media Service, 10 Feb 2014
At independence, they say, you used to be richer than Korea, and there was real hope that you will flourish after getting rid of that brutal British colonial regime. You were never called a 'rainbow nation', but you really were, consisting of many different tribes, races, cultures and religions. You were truly 'multicultural', long before this expression became iconic and constantly used and abused in the West.
→ read full article
---
From Egypt, Ukraine, the Turkish-Syrian Border, Cuba and Thailand: West Manufactures "Opposition Movements"
Andre Vltchek – TRANSCEND Media Service, 3 Feb 2014
What is going on? Are popularly elected administrations all over the world becoming irrelevant as the Western regime creates and then supports thuggish 'opposition movements' designed to destabilize any state that stands in the way of its desire to fully control the planet?
→ read full article
---
South Sudan: Uprising in a State That Cannot Afford Independence
Andre Vltchek – TRANSCEND Media Service, 6 Jan 2014
For days, the Kenyan capital of Nairobi has been on edge over the carnage in South Sudan.
→ read full article
---
Fight or Flight: Chilean Socialism 1- Indonesian Fascism 0
Andre Vltchek – TRANSCEND Media Service, 25 Nov 2013
Jakarta is a concept, an enormous experiment on human beings. What happens to a poor country that is hit by a brutal military coup, then thrown to religious zealots, and forced to live under the heel of extreme capitalism and fascism? You get your Indonesian model: almost no production, a ruined environment, collapsed infrastructure, endemic corruption, not even one sound intellectual of international caliber, and frankly speaking, a 'functionally illiterate' population, ignorant about the world, about its own history, and about its own position in the world.
→ read full article
---
Indonesia – Torn Apart but Glorified by Washington
Andre Vltchek and Crista Priscilla – TRANSCEND Media Service, 11 Nov 2013
After the 1965 military coup, planned and sponsored by the West, between 2 and 3 million Indonesian citizens vanished, were murdered in a several months long orgy of terror. The military and the NUs (the largest Muslim organization in the country) youth wing, Ansor, participated zealously in the killings, along with hundreds of thousands of ordinary Indonesian citizens.
→ read full article
---
Egypt: End of Hope
Andre Vltchek – TRANSCEND Media Service, 21 Oct 2013
Instead of passion and hope, all there is left on the streets of Cairo is depressing defeatism, frustration and hate.
→ read full article
---
Imperialism Destabilizing Africa
Andre Vltchek – TRANSCEND Media Service, 14 Oct 2013
The African continent is being ravished as it was in the darkest days of direct colonialism. There are no exact statistics available, but at least 6 million people have died in war-ravaged DR Congo since 1995. But some say that 10 million is a much more precise figure.
→ read full article
---
Dispatch from Djibouti: Total Militarized Lunacy
Andre Vltchek – TRANSCEND Media Service, 7 Oct 2013
It is a brutal, militarized world, it is aggressive and definitely not at peace with itself. A small Muslim country, with approximately one million inhabitants, has for years basically made a living from being some sort of a service station for foreign legions and regular combat troops.
→ read full article
---
Nairobi Tragedy – Carnage Foretold
Andre Vltchek – TRANSCEND Media Service, 30 Sep 2013
In 2010, one year before the invasion by Kenya of Somalia, Kenyan opposition leader Mwandawiro Mghanga, predicted trouble: "…Look at our foreign policy, our involvement with Somalia on behalf of the United States. The way it is going right now, it can only cause us much harm. We are the ones who will pay the big price for following instructions and defending U.S. interests in the region… Somalia is suspected of having an enormous amount of oil under the ground."
→ read full article
---
Syria, Prepare Yourself for Rape!
Andre Vltchek – TRANSCEND Media Service, 23 Sep 2013
Syria is next! She is already marked, cornered, psychologically ravished, and now petrified. She is tied, exposed, and told to expect the worst. She is where we tried to get her for years, where our regime has wanted her to be.
→ read full article
---
Still Going Strong – Havana, Where Everyone Can Dance
Andre Vltchek – TRANSCEND Media Service, 26 Aug 2013
Very few can resist falling in love with the country where entire streets; entire neighborhoods, are turned into concert halls and dance floors. One of the iconic phrases symbolizing Latin American revolutions has always been: "Everybody Dances or Nobody Dances!" In Cuba, music and dance are synonymous with life. Here, everybody dances, and that is how the revolution survives.
→ read full article
---
North Korea Celebrates 60th Anniversary of Victory
Andre Vltchek – TRANSCEND Media Service, 5 Aug 2013
I lived in Manhattan, but this was very different grandeur. New York was growing towards the sky, while Pyongyang consisted of tremendous open spaces and massive eclectic buildings. Outside the capital I saw green fields, and farmers walking home. Clearly, there was no malnutrition among children, and despite the embargo, everyone was decently dressed.
→ read full article
---
Written in Blood and Dreams – Poetry and Latin American Revolution
Andre Vltchek - CounterPunch, 25 Feb 2013
I am writing this essay in order to talk about the poetry, and about the songs, that have had such a decisive influence on the changes and revolutions in South America. We did not win because of our brains only; we won because of our hearts, and because of the great talent of our creative men and women, their ability to move others, to inspire and often to enrage the people all over the continent.
→ read full article
---
Deep in the Rectum – Western Art Is Barking at China
Andre Vltchek - CounterPunch, 18 Feb 2013
In Europe and the US, for years and decades, art has become sclerotic, toothless, and somehow synonymous with grant applications, ego trips, identical-looking museum buildings, hordes of tourists and the constant glorification of form over substance. The Western propaganda apparatus spent great energy and funds on extracting all the teeth from the artists, turning them into well groomed poodles.
→ read full article
---