Articles by Editorial Board
We found 23 results.
---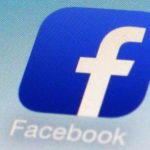 Facebook Must Do More to Prevent 21st-Century Genocide
Editorial Board – The Washington Post, 5 Nov 2018
28 Oct 201 – In Myanmar, Facebook is more than a website. For many residents, it is the entire Internet. So when the nation's military used the site as a conduit for a campaign against Muslims, there were no guardrails to stop the hatred from spreading — except the company itself. The grim reality on the ground in Myanmar, from which more than 700,000 members of the Rohingya minority have now fled, shows Facebook failed.
→ read full article
---
See It, Say It: Climate Change
Editorial Board - The Washington Post, 23 Oct 2017
14 Oct 2017 – No single fire can be specifically linked to climate change, and certainly other factors, such as increased development or logging and grazing activities, are involved. But scientists say there is a clear connection between global warming and the increase in recent years in the severity and frequency of wildfires in the West.
→ read full article
---
Exporting Chaos to Venezuela
Editorial Board – The New York Times, 21 Aug 2017
President Trump's recklessness is felt around the world.
→ read full article
---
Burma Covers Up Its Systematic Abuse of the Rohingya Minority Group
Editorial Board - The Washington Post, 21 Aug 2017
It is becoming increasingly clear that Burma's partially democratic government bears many similarities to its autocratic predecessor: It is overly sensitive to criticism, repressive toward minorities and willing to go to great lengths to protect the military.
→ read full article
---
America's Moral Duty in Yemen
Editorial Board – The New York Times, 17 Oct 2016
11 Oct 2016 – President Obama must cut off military aid to Saudi Arabia unless it ends the carnage and returns to peace talks. Yemen is near collapse, with 80 percent of the country in need of humanitarian aid. Al Qaeda's affiliate there is becoming stronger and the population more radicalized. The longer the war goes on, the harder it will be to end.
→ read full article
---
[Nobel Peace Laureate] Aung San Suu Kyi's Cowardly Stance on the Rohingya
Editorial Board – The New York Times, 16 May 2016
Daw Aung San Suu Kyi — Myanmar's leader and Nobel Peace Prize laureate — does not want to call them Rohingya, the name they use, because nationalist Buddhists want to perpetuate the myth that they are "Bengalis" who don't belong in Myanmar. She has also asked the United States ambassador not to use the term.
→ read full article
---
Ending the Horror of Myanmar's Abuse of Muslims
Editorial Board – International New York Times, 1 Feb 2016
By the hundreds of thousands, Muslims in Myanmar have been stripped of their citizenship, sent to concentration camps where they are deprived of basic medical care, jobs and even food, and held prisoners in villages they are not allowed to leave. Thousands more have fled the camps by risking their lives at the hands of criminal syndicates that traffic them to Malaysia and Bangladesh or force them into servitude on fishing boats.
→ read full article
---
Time for Justice in Sri Lanka
Editorial Board – International New York Times, 1 Feb 2016
The wounds of war cannot be healed until a transitional justice process demanded by the UN in a resolution last October moves forward. On that score, President Maithripala Sirisena says his government will not act "in haste." This is unacceptable.
→ read full article
---
Saudi Arabia's Execution Spree
Editorial Board – The International New York Times, 21 Dec 2015
Saudi Arabia's justice system has gone into murderous overdrive. More than 150 people have been executed this year, the most since 1995. More than 50 people are reported to be scheduled for imminent execution on terrorist charges, though some are citizens whose only crime was protesting against the government. This wave of killing has prompted some to compare Saudi Arabia to the Islamic State: both follow Shariah law.
→ read full article
---
A Milestone for Myanmar's Democracy
The Editorial Board – International New York Times, 16 Nov 2015
The 2008 Constitution also bars Ms. Aung San Suu Kyi, a Nobel laureate, from becoming president, because her children are foreign nationals. Nobody doubts that this twisted provision was aimed at excluding her from the nation's top job. Even so, dismissing the Constitution as "very silly," she has asserted defiantly that she will be "making all the decisions" behind the scenes.
→ read full article
---
Burma's Half-Hearted Commitment to Democracy
Editorial Board – The Washington Post, 31 Aug 2015
The regime of generals and former generals who began the transition away from military rule still exert a heavy hand on the political process. Burma's regime is aggravating and exploiting ethnic conflicts in the Southeast Asian nation of 56 million people also known as Myanmar. Most egregious has been its treatment of the Rohingya, a Muslim minority that has long been persecuted and that increasingly has been subject to violence and denied citizenship.
→ read full article
---
Exposing Abuse on the Factory Farm
Editorial Board – The New York Times, 17 Aug 2015
8 Aug 2015 – While most Americans enjoy eating meat, it is hard to stomach the often sadistic treatment of factory-farmed cows, pigs and chickens. Farm operators go to great lengths to hide these gruesome images from the public. A popular tactic is the so-called ag-gag law, which makes it a crime to secretly videotape industrial feedlots and slaughterhouses to expose animal mistreatment and abuse.
→ read full article
---
Backsliding on Nuclear Promises
The Editorial Board – The New York Times, 29 Sep 2014
The administration is making a foolish trade-off — pouring money into modernization while reducing funds that help improve security at nuclear sites in Russia and other countries where terrorists or criminals could get their hands on nuclear materials.
→ read full article
---
How Thailand Is Contributing to the Misery of Burma's Persecuted Rohingya
Editorial Board – The Washington Post, 19 May 2014
This is a sad case of Thailand's navy attempting to extinguish reporting rather than the misery that the reporting exposed. It is wrong to punish the journalists. But this misguided attempt at coercion is doubly wrong because it attempts to hide the shameful treatment of a people, the Rohingya, who are already suffering far too much.
→ read full article
---
What to Celebrate in Rwanda's Genocide Anniversary
Editorial Board – The Christian Science Monitor, 7 Apr 2014
April 3, 2014 – The 20th anniversary of the Rwanda genocide should focus as much on how the African nation worked toward reconciliation through forgiveness as on the mass slaughter itself.
→ read full article
---
Fukushima's Shameful Cleanup
The Editorial Board - International New York Times, 24 Mar 2014
A pattern of shirking responsibility permeates the decommissioning work at the damaged Fukushima Daiichi nuclear power plant. An increasing proportion of the 3,000 contract laborers at Fukushima are poorly trained, with little technical expertise or knowledge of radiation.
→ read full article
---
The Plight of Myanmar's Rohingya
Editorial Board – Los Angeles Times, 17 Mar 2014
The U.N. says the Rohingya, a Muslim minority in an overwhelmingly Buddhist country, are one of the most persecuted groups in the world. Recently violence has escalated according to the Office of the United Nations High Commissioner for Human Rights. Two attacks in January left an estimated four dozen Rohingya dead in a village in Rakhine. Myanmar's response has been to deny that it happened.
→ read full article
---
Edward Snowden, Whistle-Blower
Editorial Board - The New York Times, 6 Jan 2014
When someone reveals that government officials have routinely and deliberately broken the law, that person should not face life in prison at the hands of the same government.
→ read full article
---
Snowden Affair: The Case for a Pardon
Editorial Board – The Guardian, 6 Jan 2014
We hope that calm heads within the present administration are working on a strategy to allow Mr Snowden to return to the US with dignity, and the president to use his executive powers to treat him humanely and in a manner that would be a shining example about the value of whistleblowers and of free speech itself.
→ read full article
---
Netanyahu Pushes Back on Iran
Editorial Board – The New York Times, 7 Oct 2013
It could be disastrous if Mr. Netanyahu and his supporters in Congress were so blinded by distrust of Iran that they exaggerate the threat, block President Obama from taking advantage of new diplomatic openings and sabotage the best chance to establish a new relationship since the 1979 Iranian revolution sent American-Iranian relations into the deep freeze.
→ read full article
---
Bradley Manning's Excessive Sentence
Editorial Board – The New York Times, 26 Aug 2013
35 years is far too long a sentence. Government lawyers presented vague and largely speculative claims that Private Manning's leaks had endangered lives and "chilled" diplomatic relations. Much of what he released was of public value, including a video of a military helicopter shooting at two vans and killing civilians, including two Reuters journalists.
→ read full article
---
Shortsighted Thinking on Israeli Settlements
The Editorial Board – NYT International Herald Tribune, 19 Aug 2013
On Monday [12 Aug 2013], Israel released a list of 26 Palestinian prisoners to be released Tuesday. A few hours before that it published bids for the construction of more than 1,000 housing units in West Bank settlements — a move to mollify right-wingers who oppose the prisoner release. This balancing act is not just untimely but a fresh cause for pessimism about the prospects for successful peace negotiations.
→ read full article
---
Indisputable Torture
The Editorial Board – The New York Times, 22 Apr 2013
The report found that those methods violated international legal obligations with "no firm or persuasive evidence" that they produced valuable information that could not have been obtained by other means. This blunt language should help end a corrosive debate that has broken down on largely partisan lines. The panel further details the ethical lapses of government lawyers in the Bush years who served up "acrobatic" advice to justify brutal interrogations, and of medical professionals who helped oversee them.
→ read full article
---