Articles by Simon
We found 48 results.
---
The Sound of Silence (Music Video of the Week)
Simon & Garfunkel | Chinese Boys Band - TRANSCEND Media Service, 30 Nov 2020
Name of performers unknown—but they are excellent.
→ read full article
---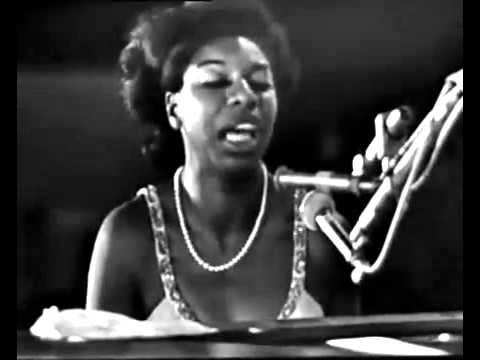 Mississippi Goddam (Music Video of the Week)
Nina Simone – TRANSCEND Media Service, 31 Aug 2020
"Hound dogs on my trail
School children sitting in jail
Black cat cross my path
I think every day's gonna be my last"
55 years later, what have changed in the USA? You be the judge.
→ read full article
---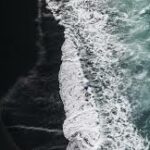 Wait, How Much Microplastic Is Swirling in the Atlantic?
Matt Simon | Wired - TRANSCEND Media Service, 24 Aug 2020
18 Aug 2020 – Scientists calculate that the top 200 meters of ocean alone contains up to 21 million metric tons of plastic. And that wasn't even counting microfibers.
→ read full article
---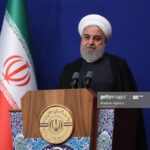 Sabotage, Sanctions and the Bullying of Iran Is Bound to Backfire on the West
Simon Tisdall | The Guardian - TRANSCEND Media Service, 20 Jul 2020
12 Jul 2020 – The onslaught visited on Tehran by Trump, Israel and other bully boys can only increase tensions in the Middle East. Iran is now moving closer to acquiring a weapons manufacturing capability as a direct consequence of US bad faith.
→ read full article
---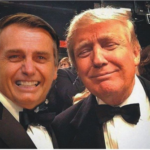 From Trump to Erdoğan, Men Who Behave Badly Make the Worst Leaders in a Pandemic
Simon Tisdall | The Guardian - TRANSCEND Media Service, 27 Apr 2020
26 Apr 2020 – Around the world, authoritarian leaders are exploiting, exacerbating or grossly mishandling the response to the pandemic, placing selfish interest ahead of public good. Their behaviour is frequently appalling. They are a modern incarnation of TS Eliot's "hollow men". Sex is relevant, in that female leaders are generally thought to be behaving better.
→ read full article
---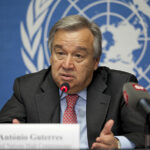 US and Russia Blocking UN Plans for a Global Ceasefire amid Crisis
Simon Tisdall | The Guardian - TRANSCEND Media Service, 20 Apr 2020
19 Apr 2020 – The Trump administration and Russia are blocking efforts to win binding UN security council backing for a global ceasefire to help fight the coronavirus pandemic. The UN secretary-general, António Guterres, called for an immediate end to fighting involving governments and armed groups in all conflict areas almost one month ago.
→ read full article
---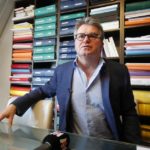 French Court Finds Bayer's Monsanto Liable for Farmer's Sickness
Simon Carraud and Catherine Lagrange | Reuters – TRANSCEND Media Service, 15 Apr 2019
11 Apr 2019 – A French court has ruled that Monsanto was liable for the sickness of a farmer who inhaled one of its weedkillers, in another legal setback for the Bayer-owned business over health claims.
→ read full article
---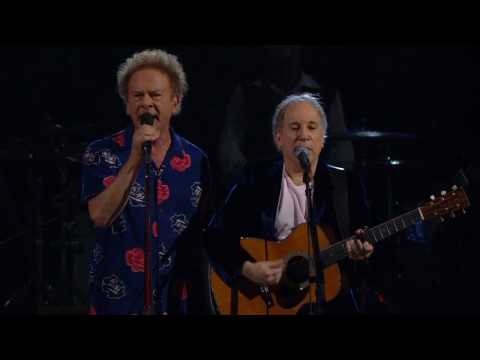 The Sound of Silence (Music Video of the Week)
Simon & Garfunkel – TRANSCEND Media Service, 7 Jan 2019
25th Anniversary Rock & Roll Hall of Fame Concert – Madison Square Garden, NYC
→ read full article
---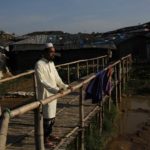 Point of No Return: Erasing the Rohingya
Poppy McPherson, Simon Lewis, Thu Thu Aung, Shoon Naing and Zeba Siddiqui | Reuters – TRANSCEND Media Service, 24 Dec 2018
18 Dec 2018 – Having fled waves of violence, more than 900,000 members of Myanmar's Rohingya Muslim minority now languish in refugee camps in neighboring Bangladesh. A Reuters investigation has found the Myanmar government is taking steps that threaten to make the purge of the Rohingya permanent.
→ read full article
---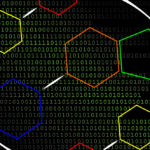 Algorithm's Going to Get You: The Mysterious Rules of Social Media Lead to a Strange Place
Simon Rite – RT, 8 Oct 2018
2 Oct 2018 – I make my living online, where 'The Algorithm' is the essential tool that no one really knows how to use. In essence it's the ever changing set of rules the big online companies like Google programme into their systems to decide who sees what in their search results and timelines.
→ read full article
---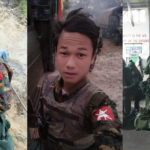 The Shock Troops Who Expelled the Rohingya from Myanmar: Tip of the Spear
A Reuters Investigation by Simon Lewis, Zeba Siddiqui, Clare Baldwin and Andrew R.C. Marshall – TRANSCEND Media Service, 2 Jul 2018
26 Jun 2018 – A Reuters' investigation provides the first comprehensive account of the precise role played by Myanmar's 33rd and 99th elite divisions in the savage offensive, and the close ties between the army's commander in chief and its elite troops. They led a crackdown that forced 700,000 Muslims to flee Myanmar. Here's how they did it.
→ read full article
---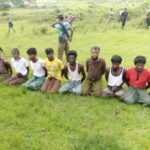 Myanmar Forces and Buddhist Villagers Torched Rohingya Homes, Then Killed
Wa Lone, Kyaw Soe Oo, Simon Lewis and Antoni Slodkowski | Reuters – US News & World Report, 12 Feb 2018
8 Feb 2018 – Rohingya trace their presence in Rakhine back centuries. But most people in majority-Buddhist Myanmar consider them to be unwanted Muslim immigrants from Bangladesh. The army refers to the Rohingya as "Bengalis," and most lack citizenship. In recent years, the government has confined more than 100,000 Rohingya in camps where they have limited access to food, medicine and education. Nearly 690,000 Rohingya have fled their villages and crossed the border into Bangladesh since August.
→ read full article
---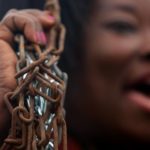 Slave Auctions in Libya Are the Latest Evidence of a Reality for Migrants the EU Prefers to Ignore
Simon McMahon – The Conversation, 11 Dec 2017
5 Dec 2017 – There's been global outrage at the revelation that migrants from African countries are being auctioned as slaves in Libya. The EU governments' promises to crack down on the trade will reek of hypocrisy if they don't also recognise the relationship between migration control policies and the vulnerability of migrants in and through Libya.
→ read full article
---
A Century On, the Balfour Declaration Still Shapes Palestinians' Everyday Lives
Simon Mabon - The Conversation, 6 Nov 2017
With a simple 67-word letter sent on November 2, 1917, the British foreign secretary, Lord Arthur Balfour, irrevocably changed the political and geographic landscape of the Middle East. The Balfour Declaration may be a century old, but its effects are as firmly entrenched as ever. In the corridors of Whitehall, Britain's colonial legacy is a ghost – but for Palestinians, it remains a fact of life.
→ read full article
---
U.N. Brands Myanmar Violence a 'Textbook' Example of Ethnic Cleansing
Stephanie Nebehay and Simon Lewis | Reuters – TRANSCEND Media Service, 18 Sep 2017
11 Sep 2017 – The United Nations' top human rights official today slammed Myanmar for conducting a "cruel military operation" against Rohingya Muslims, branding it "a textbook example of ethnic cleansing". Zeid Ra'ad al-Hussein's comments to the UNHRC in Geneva came as the official tally of Rohingya who have fled Myanmar and crossed into southern Bangladesh in just over two weeks soared through 300,000.
→ read full article
---
US-Russian Space Cooperation: A Model for Nuclear Security
Simon Saradzhyan and William Tobey | Bulleting of the Atomic Scientists - TRANSCEND Media Service, 13 Mar 2017
Steps Washington and Moscow took to transform their space rivalry into cooperation can serve as a model for working together to help prevent nuclear terrorism.
→ read full article
---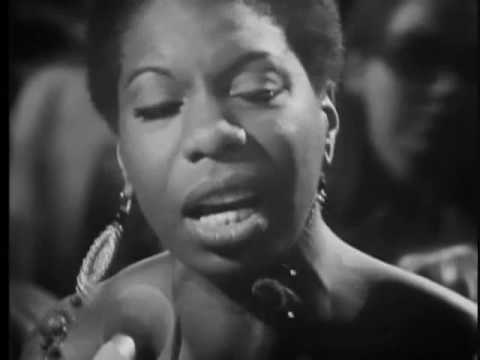 Ain't Got No, I Got Life (Music Video of the Week)
Nina Simone – TRANSCEND Media Service, 3 Oct 2016
Nina Simone Playing Live in London, 1968 – A Classic!
→ read full article
---
The TTIPing Point: Protests Threaten Trans-Atlantic Trade Deal
Dinah Deckstein, Simone Salden and Michaela Schießl – Der Spiegel, 16 May 2016
An unprecedented protest movement of a scope not seen since the Iraq war in Germany has pushed negotiations over the TTIP trans-Atlantic free trade agreement to the brink of collapse. The demonstrations are characterized by a level of professionalism not previously seen.
→ read full article
---
Myanmar's Decision Is Clear. But Will the Military Let Aung San Suu Kyi Govern?
Simon Tisdall – The Guardian, 16 Nov 2015
9 Nov 2015 – The last time Aung San Suu Kyi won a landslide election victory, the army generals who rule Myanmar rejected the result, placed her under house arrest and jailed thousands of her supporters, many of whom were brutally tortured. That was in 1990. But 25 years later, with "Amay Suu" (Mother Suu) once again triumphant, the key question is whether the men in uniform will accept the people's verdict and allow her to govern.
→ read full article
---
Red-Dead Pipeline Is the Wrong Answer, Politically and Environmentally
Keren Simons - +972 Magazine, 16 Mar 2015
Pumping Red Sea water into the Dead Sea to save it from drying up ignores environmental consequences, experts warn. Rights groups decry the plan as an 'attempt to force the Palestinian population to consent to their own dispossession.'
→ read full article
---
Greece's New Finance Minister Looks like a Normal Person – How Refreshing
Simon Jenkins – The Guardian, 9 Feb 2015
With his casual shirt and jeans, Yanis Varoufakis is throwing down the gauntlet to the established European banking order. Greece, and now all of Europe, are suffering because Europe is still being run by and for bankers who simply want their money back. This cannot continue.
→ read full article
---
Generations of Victims – Bhopal's Unending Catastrophe
Anne Backhaus and Simone Salden – Der Spiegel, 15 Dec 2014
Thirty years after the worst chemical accident in history, the disaster is hitting a new generation. The victims have received little help, professional clean-up has not happened and there are no signs the ongoing environmental catastrophe will end.
→ read full article
---
Luxembourg Tax Files: How Tiny State Rubber-Stamped Tax Avoidance on an Industrial Scale
Simon Bowers – The Guardian, 10 Nov 2014
Leaked documents show that one of the EU's smallest states helped multinationals save millions in tax, to the detriment of its neighbours and allies.
•What do you want to know about Luxembourg's tax secrets?
•Video: The $870m loan company above a stamp shop
•Explore the documents in full
→ read full article
---
1914: The Great War Has Become a Nightly Pornography of Violence
Simon Jenkins – The Guardian, 11 Aug 2014
The centenary has been seized as a military propaganda opportunity. So-called lessons learned have been ignored or forgotten. Britain's commemoration of the Great War has lost all sense of proportion. It has become a media theme park, an indigestible cross between Downton Abbey and a horror movie.
→ read full article
---
[An Antithesis of Peace Journalism]: 1,000 Days of Syria – Turning War Journalism into a Game
Simon Parkin – The Guardian, 26 May 2014
How an American journalist is attempting to tell the story of Syria's violence through an online adventure game. Swenson describes 1,000 Days of Syria, which is freely available to play on the internet, as "part electric literature; part newscast; and part choose-your-own-adventure."
→ read full article
---
Follow the Honey: 7 Ways Pesticide Companies Are Spinning the Bee Crisis
Michele Simon, Friends of the Earth - TRANSCEND Media Service, 12 May 2014
As my new report with Friends of the Earth details, three of the leading pesticide corporations — Bayer, Syngenta, and Monsanto — are engaged in a massive public relations disinformation campaign to distract the public and policymakers from thinking that pesticides might have something to do with bee death and destruction.
→ read full article
---
The Taliban Fight for Religious and Cultural Identity
Mathilde Simon – TRANSCEND Media Service, 17 Mar 2014
Afghan Women as Symbols of Group Identity and Power Relations – This article studies the Taliban's emphasis on women bodies as a symbol of their identity, which has been violated several times by foreign occupations imposing their own conception of human rights on Afghan culture.
→ read full article
---
(Français) Que se passe-t-il au Venezuela ?
Simón Rodríguez Porras – CETRI-Centre Tricontinental, 3 Mar 2014
Les images de milliers de manifestants dans les rues des principales villes vénézuéliennes, du déploiement de troupes et des actions de groupes de civils armés ont été diffusées à l'échelle internationale au cours des deux dernières semaines.
→ read full article
---
Belounis Returns: Footballer Escapes Qatar [Slavery] at Heavy Price
Stefan Simons – Der Spiegel, 2 Dec 2013
French footballer Zahir Belounis is back in his homeland after being trapped in Qatar against his will. He only secured his departure after signing a "retroactive termination," which has virtually ruled out any legal action against the Qatari El Jaish Sports Club. In the waiver, the 33-year-old even had to thank the club for providing his apartment.
→ read full article
---
The Bloody Disaster of Libya, Iraq and Afghanistan Is Laid Bare
Simon Jenkins – The Guardian, 25 Nov 2013
Bombs and militia violence make clear the folly of Britain's wars – the removal of law and order from a nation is devastating.
→ read full article
---
Infographic: The United Kingdom's Tax Havens – Interactive
Simon Hooper and Ben Willers – Al Jazeera, 24 Jun 2013
About one-fifth of the world's tax-free shelters are UK territories and crown dependencies.
→ read full article
---
Syria and the Middle East: Our Greatest Miscalculation since the Rise of Fascism
Simon Jenkins – The Guardian, 3 Jun 2013
By helping to destroy secular politics in the Middle East, the west has unleashed the Shia/Sunni conflict now tearing it apart.
→ read full article
---
Drones Are Fool's Gold: They Prolong Wars We Can't Win
Simon Jenkins – The Guardian, 14 Jan 2013
New appointments in the White House hail an era of hands-free warfare. Yet these weapons induce not defeat, but retaliation. The greatest threat to world peace is not from nuclear weapons and their possible proliferation. It is from drones and their certain proliferation. Drones are now sweeping the global arms market. There are some 10,000 said to be in service, of which a thousand are armed and mostly American.
→ read full article
---
How to Blockade a Military Base
Simon Moyle – Waging Nonviolence, 26 Nov 2012
At the end of September [2012] a group of just 40 people demonstrated that small numbers are no barrier to successful nonviolent action by blockading the entrance of one of the main military bases in Australia for two days. Building communities of nonviolent praxis like this demonstrate that it is possible to have significant tactical wins with small groups. We don't need to wait for mass movements to emerge; we can take actions that make the most of small numbers.
→ read full article
---
UK Nuclear Deterrent Plan Triggers Divisions
Simon Hooper – Al Jazeera, 12 Nov 2012
Announcement of an extra $565m for improved nuclear weapons capacity worries critics in an era of austerity. At an unknown location somewhere deep beneath the world's oceans, a British submarine sits primed to launch up to 40 nuclear warheads with a collective destructive power almost 300 times greater than the atomic bomb dropped on Hiroshima in 1945.
→ read full article
---
Science, Ethics and Social Responsibility
Jennifer Allen Simons – TRANSCEND Media Service, 16 Apr 2012
We are confronted with a situation in which the realistic destiny of civilization is nuclear genocide; the death of millions through accidental or malicious release of deathly biological agents; through ecological degradation; and climate change – causing deaths of millions from famines on grand scales – unless we find the ways and means to divert the course established by science, technology and its rationale in the name of progress.
→ read full article
---
Captured Europe
Simon Johnson and Daron Acemoglu – Project Syndicate, 26 Mar 2012
The Greek default has turned out to be the proverbial dog that didn't bark. The lesson for Europe – and for the US – is clear: it is time to stop listening to what banks say, and start focusing on what they do.
→ read full article
---
Afghanistan: The War Logs
Simon Rogers – The Guardian, 2 Aug 2010
Key incidents from the Wikileaks Afghanistan war logs selected by Guardian writers. As a spreadsheet, with co-ordinates.
→ read full article
---
How Flossing Can Save Your Life
Simon Usborne – The Independent, 24 May 2010
We know it helps stop tooth decay – but new research shows that good oral care can prevent heart disease, diabetes and even dementia.
→ read full article
---
The Iran Nuclear Deal and the New Premier League of Global Powers
Simon Tisdall – The Guardian, 24 May 2010
Brazil and Turkey are determined to pursue diplomacy and compromise – even if it means upsetting Washington.
→ read full article
---
Why Humane Meat Is an Oxymoron
Michele Simon - Alternet, 24 May 2010
Niman then proceeded to bury herself even deeper in the ethical morass by making the astonishing claim that animals suffer a lot in the wild, since it's such a dangerous world out there, and aren't they better off under the care of humane, kind ranchers like her husband? This sounded chillingly like the arguments for slavery. You know, blacks were really much better off getting free room and board and they weren't treated all that badly were they?
→ read full article
---
(ITALIAN) GIORNALISMO DI PACE – E ALTRE OPERE INTERESSANTI PER L'ARGOMENTO
Simona Defilippi - Centro Studi Sereno Regis, 19 Dec 2009
· TESTI CONSULTABILI PRESSO IL CENTRO STUDI "SERENO REGIS" AA.VV. 2002. Grassroots good news. March 2002 Edition. Raccoglie tre diversi articoli: 1. Resolving Conflicts case studies. 2. Peace Journalism in rural Colombia. 3. Important News missed by the Media. · Biacchesi, Daniele. 2009. Passione reporter. Il giornalismo come vocazione. Milano: Chiarelettere Le pagine del libro […]
→ read full article
---
(ITALIAN) GIORNALISMO DI PACE: COS'È E PERCHÉ SI CONTRAPPONE ALLA PRATICA CORRENTE
Simona Defilippi – Centro Studi Sereno Regis, 11 Dec 2009
Il termine e il concetto di giornalismo di pace è relativamente nuovo ed è stato introdotto negli anni Novanta da Johan Galtung.Si può parlare di giornalismo di pace quando redattori, editori ed inviati compiono scelte su cosa riferire e come, che creano per la società nel suo complesso opportunità di considerare e valutare risposte nonviolente […]
→ read full article
---
(ITALIAN) GIORNALISMO DI PACE: COS'È E PERCHÉ SI CONTRAPPONE ALLA PRATICA CORRENTE
Simona Defilippi – Centro Studi Sereno Regis, 11 Dec 2009
Il termine e il concetto di giornalismo di pace è relativamente nuovo ed è stato introdotto negli anni Novanta da Johan Galtung.Si può parlare di giornalismo di pace quando redattori, editori ed inviati compiono scelte su cosa riferire e come, che creano per la società nel suo complesso opportunità di considerare e valutare risposte nonviolente […]
→ read full article
---
(ITALIAN) STRUMENTI – WEB E CARTA STAMPATA SUL E PER IL GIORNALISMO DI PACE
Simona Defilippi - Centro Studi Sereno Regis, 27 Nov 2009
L'abitudine, l'affezione, la poca voglia di cercare, non necessariamente la mancanza di alternative. Ai giorni nostri non si può dire che non esistano modi per trovare notizie, pareri, approfondimenti che si discostino dal modo in cui, in maniera massiccia e spesso unilaterale, normalmente ci vengono presentati "i fatti". Una grande risorsa è certamente il web, […]
→ read full article
---
AMERICA'S NEW CRUSADER CASTLES
Simon Tisdall – The Guardian, 6 Nov 2009
Across the Middle East, the US is building heavily fortified embassies which cut off diplomats and create hostilitiesAfter the US Congress agreed a $7.5bn aid package for Pakistan this autumn, the Obama administration was taken aback by the seemingly ungrateful reaction of its intended recipients. Pakistani opposition politicians fumed about "colonialism" and "imperialism". Military men […]
→ read full article
---
INCONVENIENT TRUTHS: DON'T BELIEVE THE GREENWASH
Simon Usborne, 3 Mar 2009
So you drive a Prius, eat organic and boycott anything made in China – but will that help to fight climate change? Facing the facts many ecologists would rather ignore.Cute animals will have to die You may not have come across the Bewick's swan. The smallest swan found in Britain, it reaches our shores from […]
→ read full article
---
WE TILT AT WINDMILLS AS WORLD WAR LOOMS
Simon Jenkins (Times online), 16 Sep 2008
Read more
→ read full article
---